Illuminated Praise: Book for sale!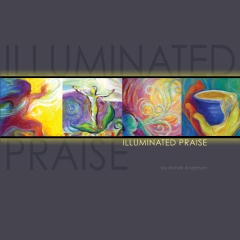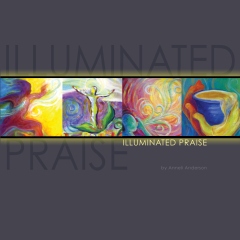 I am excited to share with you my book. It is a collection of paintings that I have done over the last 10 years.  They were either painted live or commissioned pieces for churches, retreats, conferences and other settings.  Thank you to David Sanford for helping me to get permission to use The Message bible as the text. I hope that you will take a look!  Thank you for your support.
BUY ONE NOW
Christmas Cards!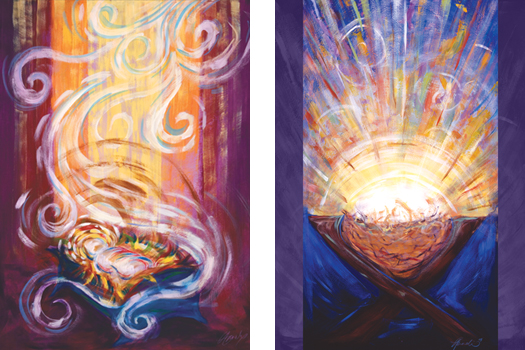 The Christmas cards are these two images. The first has this message inside:
Love came down at Christmas;
Love all lovely, love divine;
Love was born at Christmas,
Stars and angels gave the sign.–Christina Rossetti
and the second:
May this Christmas be a celebration of the Light of Life in you.
5×7 with white envelopes
10 cards, 5 prints each
$15 +shipping
If you are interested… please let me know ASAP so I can include you in my order October 4th.
Proceeds will go to helping us go back to Norway to teach art again with YWAM in November!!  Yay!