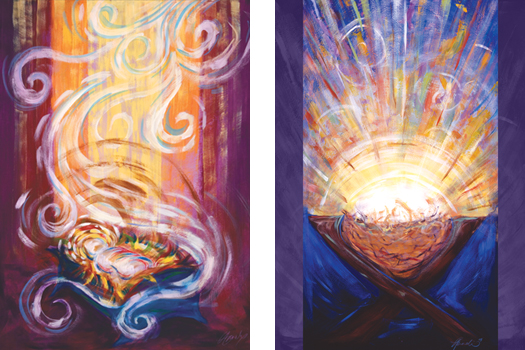 Ok… so I am putting this idea out there to all you who need Christmas cards!
Would any of you be interested in ordering these two images as Christmas cards?
They would be 5×7 with white envelopes and 10 cards (5 each picture) for $15 + shipping.
If you are interested… please let me know ASAP so I can include you in my order October 4th.
Proceeds will go to helping us go back to Norway to teach art again with YWAM in November!!  Yay!