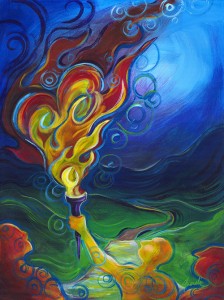 It was an honor to paint for this year's Mission Connexion Northwest in January.  Painted this first painting, "Faith over Fear", friday evening with speaker/author Carl Medearis. Lift your torch of faith and love and step out. Jesus will meet you there.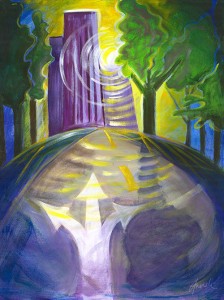 On Saturday night I painted during the message by Pastor Rick McKinley, "Urban Reach".  His personal story and heart for the city and beyond is an inspiration.
I was delighted to speak to so many people afterward and to encourage creative people in their kingdom work.