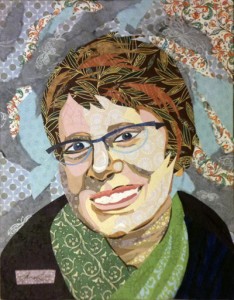 Something new has been sparked by a collage workshop I took from a friend!  Theresa Weil, of www.tweil.com, has stirred up my love of collage!  I took a self portrait class from her a few weeks back.  It was so much fun!  And challenging to say the least.
It got me to thinking about different papers I could use and how I would go about my own style of collaging.  Also, thinking about the different possibilities of texture, color blocking, shadow, light… all accomplished with paper.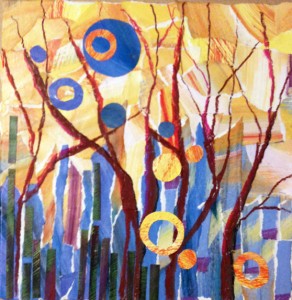 My goal is to spend one morning a week in my studio… Tuesday to be exact… playing with collage.  I created this 8×8″ one this last Tuesday and am looking forward to going bigger!