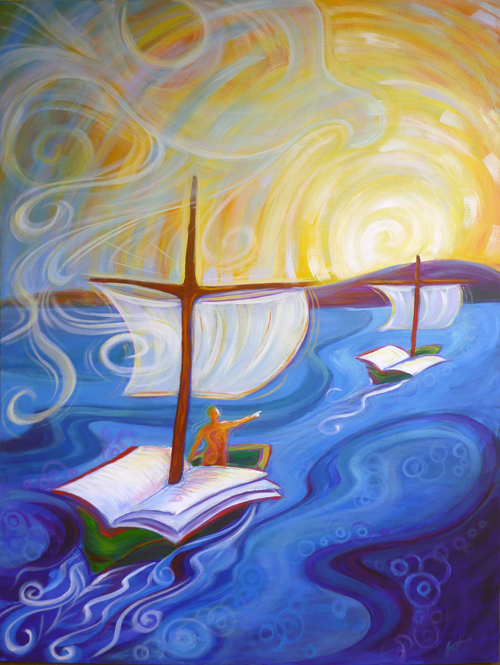 I had the privilege of painting for Corban University last friday.  It was their homecoming chapel service.  Great to meet the students and alumni.
The speaker, James Gleason, encouraged us to spend time in the book of Proverbs… allowing the wisdom of God's word to give us direction.  "Direction not desire, determines our destination."
My painting was a compliment to the message.  On our journey in life we are like a sailboat.  When we spend time in God's word, the spirit of God guides and directs us… gives us the power to move forward in the direction of our destination.  I love the symbolism of the boat. The mast is in the shape of the cross and central to the structure of the sail boat.  The boat is dead in the water without the wind and the sailor must be sensitive to the wind in order to set his course.